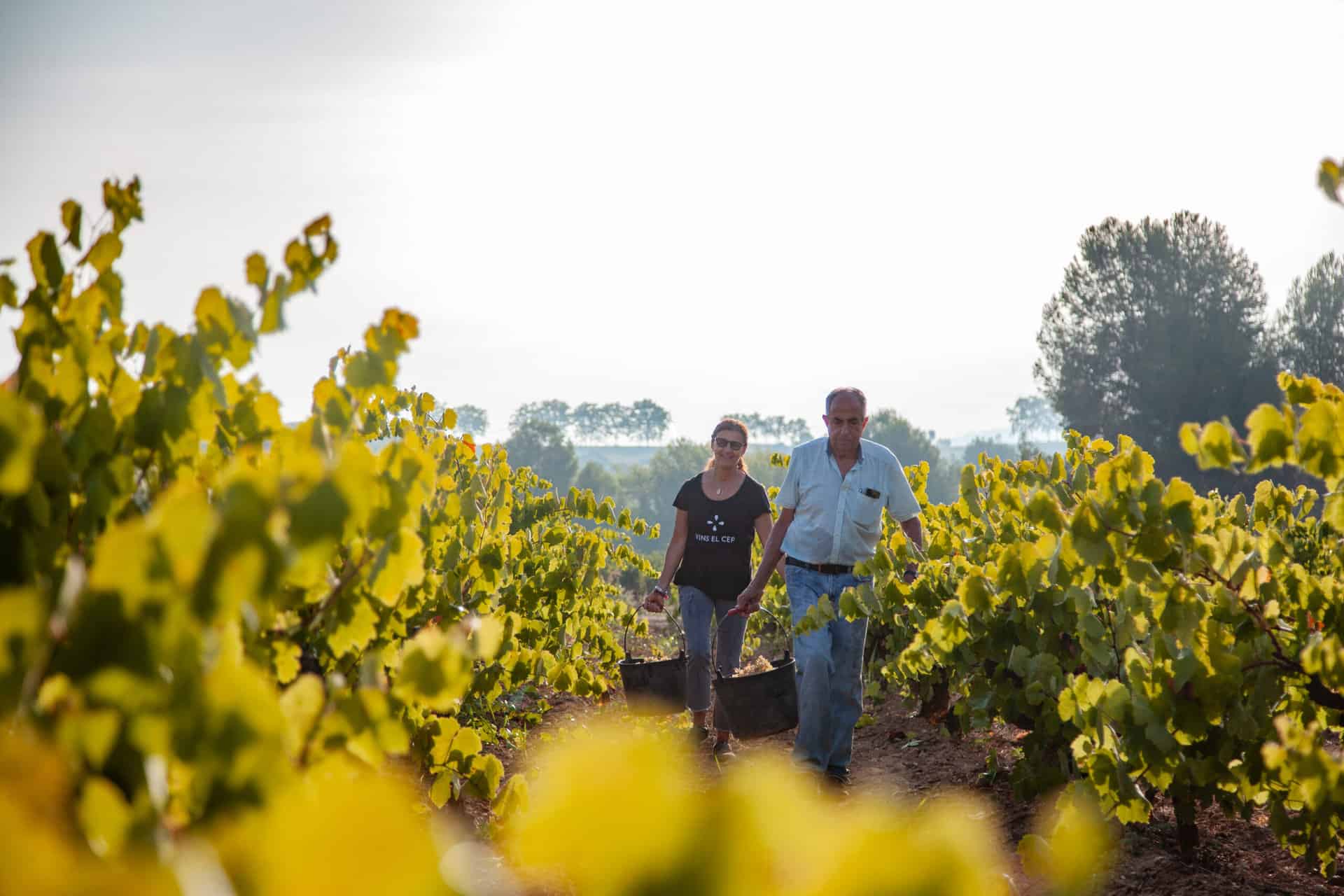 Harvest 2021
The moment of beginning is as special as the moment of ending. At the beginning, feelings of unease, intrigue and nerves invade us and, when it comes to an end, we suddenly return to feelings of nostalgia and we are already looking forward to starting again.
The grape harvest is the star activity of the winery and the time of the year when we are all most united.
This year we started the harvest – quite early due to the high temperatures – on August 9th with the Pinot Noir from the Paraje Qualificado Can Prats and we finished it on September 17th with the Parellada.
41 days later we have put an end to it. Just as we have been harvesting together for 41 years, our essence, the union of 4 families of winegrowers.
At Vins El Cep we make our wines with 100% of our own grapes, with grapes from our estate of more than 100 hectares where we practice organic and biodynamic viticulture.
We harvest the old vines and goblet-trained vines by hand. Harvesting by hand allows the fruit to reach the winery, located in the middle of our estate, in perfect condition.
The quality and health of the grapes has been perfect, although we will also remember the 2021 harvest for its low yields, due to the drought that has marked this cycle.
The musts and the wines we have already finished have ideal acidity and ripeness to make cava and still wines.
Fortunately, the rhythm of the vineyard never stops and each month brings with it special moments.
We have completed the work of a whole year but we will continue working for our territory and for our wines and cavas.
Thanks to all of you who have made this possible!