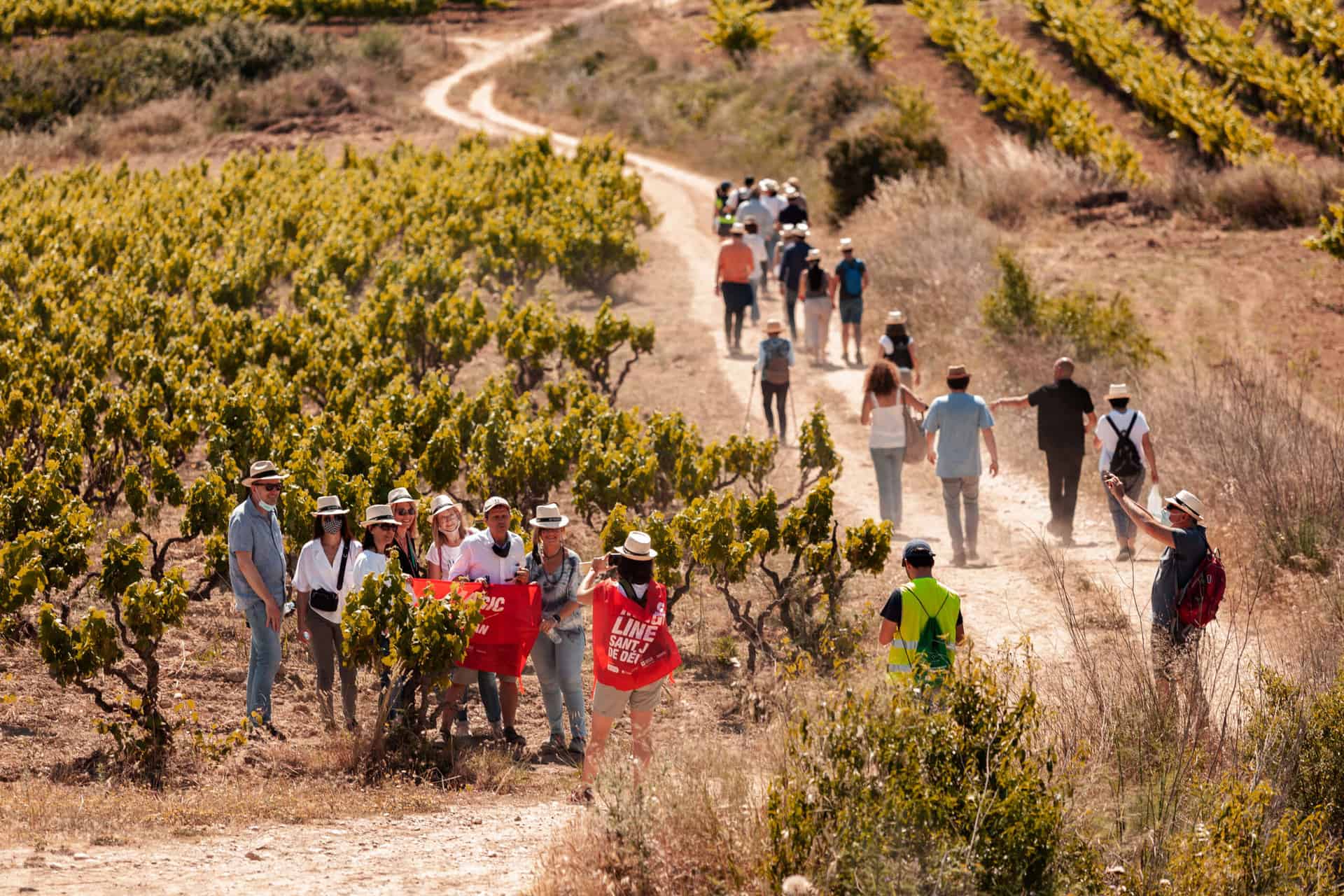 Cep Passes Solidàries
Our Cep Passes Solidàries, best solidarity wine tourism activity in Catalonia.
This year we have been able to celebrate the fourth edition of our solidarity walk through our vineyards.
In the company of family and friends, all the participants got to know the terroirs of Can Castany, Can Miquel de les Planes and Can Prats. An expert explained the origin of our soils, we learned about the flora and fauna of the Penedès and the work done in the vineyard in both organic and biodynamic agriculture.
This solidarity initiative has been transformed into support (50% of the proceeds) for Magic Line, the solidarity walk and mobilization of the Obra Social Solidaritat Sant Joan de Déu. This edition aimed to support the new needs generated by Covid-19 for the most vulnerable people.
We beat the record number of registrations (more than 100 people) and together we managed to raise €1,800.
Vinari Awards
Premis Vinari 2021 Summer Gala, on Friday 8 July, unveiled the best wine tourism offers in Catalonia in several categories.
We are very happy that our solidarity walk, Cep Passes Solidàries was awarded with the best solidarity wine tourism activity.
The Wine Tourism Awards have been organized in collaboration with the Escola d'Enoturisme de Catalunya with the aim of giving a boost to the sector in a very complicated year and at the same time promoting local tourism, publicizing the wineries that organize activities throughout the territory, either on a constant or one-off basis, related to this economic activity.
The Cep Passes Solidàries is more than a walk; it is a commitment to those who need it most.
Thanks to the 100 people who came for your collaboration, to the more than 20 volunteers and to the sponsors who made it possible.
See you next time!